We thank you for the opportunity to establish a business relationship between your company and Windscreen Distributors (Pty) Ltd for supplying quality Fuyao Automotive Replacement Glass.
Windscreen Distributors (Pty) Ltd is proudly a sole distributor of the Fuyao Automotive Glass Brand in Southern Africa.
Fuyao Glass Group is the largest automotive safety glass manufacturer in the world, producing both Original Equipment (OE) and Aftermarket Replacement Glass (ARG).
OEM & ARG are produced on the same production lines, using the same raw materials, the same manufacturing processes and the same quality controls which enable Windscreen Distributors (Pty) Ltd to supply OE equivalent products to the trade in Southern Africa.
We service approximately 1200 glass companies countrywide, including a client base stretching as far as Botswana, Lesotho, Namibia, Swaziland, Mozambique, Malawi, Zambia & Zimbabwe.
For guaranteed quality and complete peace of mind, choosing Fuyao Branded Glass will give you exactly just that. Not 100% convinced? Browse through our website to learn more about Windscreen Distributors (Pty) Ltd & Fuyao Branded Products.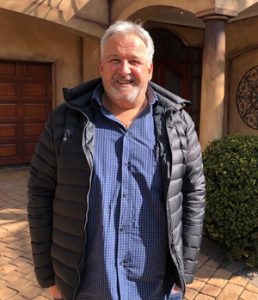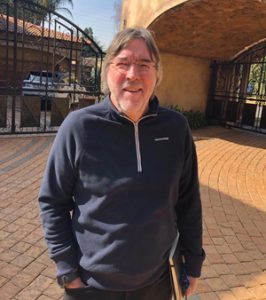 Chris Willis – WD Director
Mark Botes and Chris Willis started Windscreen Distributors (Pty) Ltd,   early 2005 in South Africa and have over the past 17 years exceeded all our customer's expectations in the Automotive Glass business.
Windscreen Distributors (Pty) Ltd has grown its market share by supplying Fuyao's quality products with excellent service.
Windscreen Distributors (Pty) Ltd distribute a comprehensive range of Automotive Replacement Glass products to the automotive trade.
To supply a world-class product manufactured to the highest safety and quality standards.
To be the leading distributor of quality Automotive Replacement Glass to the replacement market in Southern Africa.
To work as a dynamic team with integrity, honesty, reliability and render our customers with the highest level of service.
To stock the most comprehensive range of quality Automotive Replacement Glass products for the South African market.
To make Fuyao's product the choice of the insurance market.
To become the leading aftermarket distributor in Southern Africa with a world-class product.
All Fuyao Automotive Products, being of the highest quality will meet the insurance companies' clients' expectations.
Windscreen Distributors (Pty) Ltd. supply to the trade only.
Windscreen Distributors (Pty) Ltd. shares its expertise and experience, together with its comprehensive range of world-class glass.
Fuyao Glass Industry Group Overview
After 25 years of development, focusing on improving technology, quality, and efficiency by working with OEM customers, Fuyao is one of the top global automotive glass manufacturers.
During 2010 more than 100 million pieces of Fuyao Products were installed into over 13 million new vehicles worldwide.
Fuyao's quality management system has been managed & developed to ensure the products meet International Safety Standards, and Fuyao has achieved worldwide certification.
Windscreen Distributors (Pty) Ltd. currently have our own warehouses in the following regional centers:

Gauteng – Isando, Selby JHB CBD, Pretoria & rest of Gauteng
Freestate/Northern Cape – Bloemfontein
Western Cape – Cape Town, George
KwaZulu Natal – Durban
Eastern Cape – East London, Gqeberha
Mpumalanga – Nelspruit, Witbank
Limpopo – Polokwane
Harare – Zimbabwe